Post by blaird on Jun 3, 2016 16:10:26 GMT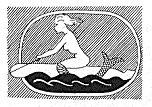 1900 September 1, 1939
On Patrol
U-100 Eisbar
U-28 Parzival
U-30 Rothalstaucher
U-31 Hungrig Sägefisch
U-41 Das Gespenest
U-75 Rashke
U-73 Werewolf
U-83 Schildkröte
U-85 Seehexe
U-86 R'an
Refit
None
Good evening Gentleman, I won't take much of your time, as I know that, you have to prepare for tomorrow morning.

Special Instructions:
None


Historic Notes
1939

SEPTEMBER 1939

Strategic and Maritime Situation

Germany (now including Austria and Czechoslovakia) was restricted to a short North Sea and Baltic coastline. Its exits to the Atlantic passed through the Allied controlled English Channel and North Sea. However, Britain's survival depended on the Atlantic trade routes; Germany's did not. Areas under direct Allied control included Canada and Newfoundland, Bermuda, many of the West Indies, British and French Guiana, islands in the Central and South Atlantic, much of the Atlantic seaboard of Africa, and Gibraltar. Also the waters of Britain and France. The one major defensive gap for the Allies was the lack of bases in Eire to cover the Western Approaches further out into the Atlantic. Britain and her Allies introduced convoys without delay having learned well many of the lessons of World War 1.




The Maritime Belligerents

These were based on the assumption Britain and France were actively allied against the European Axis powers of Germany and Italy. The Royal Navy would be responsible for the North Sea and most of the Atlantic, although the French would contribute some forces. In the Mediterranean, defence would be shared between both Navies.

The U-boat Threat and the Allied Responses

OBJECTIVE 1 - Defence of trade routes, and convoy organisation and escort, especially to and from Britain.
- Until May 1940 the main threat was from U-Boats operating in the North Sea and South Western Approaches. For a few months two pocket battleships posed a danger in the broader reaches of the Atlantic.
- The first overseas convoys left Britain via the South Western Approaches. From the Thames they sailed through the English Channel (OA) and from Liverpool through the Irish Sea (OB). Later in September convoys left Freetown, Sierra Leone (SL), Halifax, Nova Scotia (HX) and Gibraltar (HG) for the UK.
- In the North Atlantic anti-submarine escorts were provided from Britain out to 200 miles west of Ireland (15W) and to the middle of the Bay of Biscay. U-boats soon operated beyond these limits. British and Allied convoys were also covered for a few hundred miles from Halifax by Canadian warships. The same degree of protection was given to ships sailing from other overseas assembly ports.
- Cruisers and (shortly) armed merchant cruisers sometimes take over as ocean escorts. Particularly fast or slow ships from British, Canadian and other assembly ports sailed independently, as did many hundreds of vessels scattered across the rest of the oceans. Almost throughout the war it was the independently-routed ships and the convoy stragglers that suffered most from the mainly German warships, raiders, aircraft and above all submarines that sought to break the Allied supply lines.
OBJECTIVE 2 - Detection and destruction of surface raiders and U-boats.
- Patrols were carried out by RAF Coastal Command in the North Sea, and by Home Fleet submarines off southwest Norway and the German North Sea bases. RAF Bomber Command prepared to attack German warships in their bases.
- Fleet aircraft carriers were employed on anti-U-boat sweeps in the Western Approaches.
OBJECTIVE 3 - British Naval blockade of Germany
- The British Northern Patrol of old cruisers, followed later by armed merchant cruisers had the unenviable task of covering the area between the Shetlands and Iceland. They suffered heavily at the hands of the U-boats.
- Closer to Germany the first mines were laid by Royal Navy destroyers in the approaches to Germany's North Sea bases. These claimed a few U-boats.
OBJECTIVE 4 - Defence of British coasts.
- Right through until May 1940 U-boats operated around the coasts of Britain and in the North Sea. Scotland's Moray Firth was often a focus for their activities. They attacked with both torpedoes and magnetic mines. Mines were also laid by surface ships and aircraft.
- British East Coast convoys (FN/FS) commenced between the Thames Estuary and the Firth of Forth in Scotland.
- Defensive mine laying began with an anti-U-boat barrier in the English Channel across the Straits of Dover, followed by an East Coast barrier to protect coastal convoy routes. These soon gained results
OBJECTIVE 5 - Escort British, Dominion and Allied troops to France and between Britain, the Dominions and other areas under Allied control.
- An immediate start was made transporting the British Expeditionary Force (BEF) to France. By the end of 1939 the first Canadian troops had arrived in Britain, and by early 1940 Australian, Indian and New Zealand forces were on their way to Egypt and the Middle East. Troop convoys were always heavily escorted, and the Dominion Navies played an important part in protecting the men as they left their home shores. Australian and New Zealand cruisers were particularly active in the Indian Ocean. Their main role was defence against German surface warships, but also the few U-boats initially at sea


Major Warship Strengths

Navies
Royal Navy

French Navy

German Navy

Warship types
Home waters (a)

Atlantic (b)

Atlantic and Channel

European waters

Atlantic station
Battleships
9

-

2

3

2(c)

Carriers
4

-

1

-

-

Cruisers
21

14

3

7

-

Destroyers
82

13

20

22

-

Submarines
21

4

-

41(d)

16

Totals

137

31

26

73

18


plus escorts

-

-

plus torpedo boats

-

Notes:

- Royal Navy was a mix of World War 1, modernised and recently completed ships. The French warships allocated to the Atlantic and the German were mainly modern.

(a) Home Fleet commanded by Adm Sir Charles Forbes with 7 capital ships, 2 carriers and 16 cruisers based at Scapa Flow and Rosyth; Channel Force with 2 battleships, 2 carriers and 3 cruisers; Humber Force with 2 cruisers; and various destroyer flotillas.

(b) North Atlantic Command based at Gibraltar with 2 cruisers and 9 destroyers; America and West Indies Command at Bermuda with 4 cruisers; and South Atlantic at Freetown with 8 cruisers and 4 destroyers.

(c) Pocket battleships "Admiral Graf Spee" in the South and "Deutschland" in the North Atlantic.

(d) included U-boats on patrol in the North Sea and British coastal waters.
AssignmentsSpanish Coast
None
British Isles
U-100 Eisbar
U-28 Parzival
U-30 Rothalstaucher
U-31 Hungrig Sägefisch
U-41 Das Gespenest
U-73 Werewolf
U-75 Rashke
U-83 Schildkröte
U-85 Seehexe
U-86 R'an
British Isles (M)
None
West African Coast
None
Atlantic
None
NOTE SO THAT WE DO NOT LOSE U-BOAT'S TO THE MEDITERRANEAN, I AM RE-ROLLING ANY MEDITERRANEAN RESULTS!
Important Information
U-Boat Name and ID Number
Successful Patrol –
Number of Freighters Sank
Number of Tankers Sank
Number of Capital Ships Sank
Total Tonnage Destroyed
Refit Time Standard
Award Requests[/i]