Post by blaird on Jun 6, 2016 16:34:32 GMT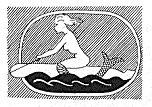 1900 November 1, 1939
On Patrol
U-100 Eisbar
U-31 Hungrig Sägefisch
U-73 Werewolf
U-83 Schildkröte
U-86 R'an
U-75 Raschke
Refit
U-38 Parzival
U-30 Rothalstaucher
U-85 Seehexe
U-41 Das Gespenest
Good evening Gentleman, I won't take much of your time, as I know that, you have to prepare for tomorrow morning.
Special Instructions:
KpLt Koenig, Please see Fregattenkapitän Edel for your exact location for the mine laying operations.

Historic Notes
NOVEMBER 1939

Atlantic

29th - On patrol to the north of Scotland to support the attempted breakout of German battlecruiser's "Scharnhorst" and "Gneisenau" into the Atlantic, "U-35" was found east of the Shetland Islands and sunk by destroyers "Kashmir", "Kingston" and "Icarus".

Battle of the Atlantic - RAF Coastal Command continued to patrol for U-boats on passage into the Atlantic. Equal priority was now given to attacks, but the crews were not trained and lacked effective anti-submarine bombs. The first success was a joint action with the Royal Navy at the end of January 1940.

Monthly Loss Summary
- 6 British, Allied and neutral ships of 18,000 tons in the Atlantic from all causes; 1 armed merchant cruiser
- 1 German U-boat.

Europe

13th - As U-boat and surface ship-laid mines continued to inflict heavy losses on merchant ships and warships alike, cruiser minelayer "Adventure" and accompanying destroyer "BLANCHE" were mined in the Thames Estuary. "Blanche" was a total loss. More serious casualties followed a week later.

21st - Recently completed light cruiser "Belfast" was badly damaged in the Firth of Forth on a magnetic mine laid by "U-21". With her back broken and machinery mountings shattered she was out of action for three years.

Magnetic Mines - German seaplanes also laid the first magnetic mines off the East Coast and dropped one on tidal flats at Shoeburyness in the Thames Estuary. It was defused on the 23rd November and recovered, a vital step in the battle against a weapon which was causing heavy losses and long shipping delays. In November alone, 27 ships of 121,000 tons were sunk and for a time the Thames Estuary was virtually closed to shipping.

Merchant Shipping War - The first HN/ON convoys sailed between the Firth of Forth and Norway in November covered by the Home Fleet. The convoys were discontinued in April 1940.

Monthly Loss Summary
43 British, Allied and neutral ships of 156,000 tons in UK waters.
AssignmentsSpanish Coast
None
British Isles
U-31 Hungrig Sägefisch
U-73 Werewolf
U-83 Schildkröte
U-86 R'an
U-75 Raschke
British Isles (M)
U-100 Eisbar
West African Coast
None
Atlantic
None
NOTE SO THAT WE DO NOT LOSE U-BOAT'S TO THE MEDITERRANEAN, I AM RE-ROLLING ANY MEDITERRANEAN RESULTS!
Important Information
U-Boat Name and ID Number
Successful Patrol –
Number of Freighters Sank
Number of Tankers Sank
Number of Capital Ships Sank
Total Tonnage Destroyed
Refit Time Standard
Award Requests[/i]